OK, have I mentioned all the yardwork Charles & Dot did this week? We have these bushes in front of our house...
.
They had gotten a little unruly... and Dot came home with an electric hedge trimmer and pneumatic limb cutters. Watch out for a woman with yard equipment (me!) Here's the result: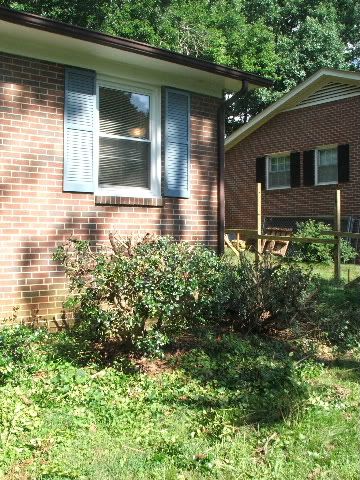 We found two empty bird nests in those bushes, and lots and lots of briars and brambles. Once we finish clearing away the clippings, I have hope I'll be able to trim lightly and shape this up to look like someone loves it again!